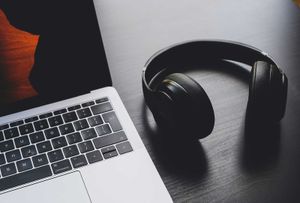 Your favorite artists. Live and on demand. 
NextShow.ca is an innovative platform connecting music fans with the artists, entertainers,
festivals, and businesses that they love, live and on-demand.
We are all fans of music and the team at NextShow.ca are no different. We're dedicated to supporting art, the creators who make it, and the fans who consume it because we are fans ourselves.
For Musicians. By Musicians.
We understand the opportunities and challenges touring and performing musicians face firsthand. Our team has over 20 years' of music industry experience. We know the grind and we share the passion.
For the Industry. By the Industry.
For the Industry. By the Industry.
The music industry knows how to evolve. From analog to digital recording, or from physical records to digital downloads - we are used to disruption and innovation.NextShow represents the next wave of industry evolution: an artists-driven, immersive live streaming platform and library for on-demand performances.
It's no surprise that digital streaming of live performances is growing in popularity. Live streaming and on demand content are safe and accessible options for fans who are eager to see and support the artists they love. We provide a digital alternative to the packed venues and electrifying performances we're used to, via the world's best streaming service for musicians and their fans.